| | |
| --- | --- |
| Commissioned | Opera BOX |
| Opus Number | 67 |
| Libretto by | Marina Motaleff-Kelly |
| Language | Swedish and Finnish (and a bit German) |
| Category | children opera |
| Year | 2019 |
| Duration | 40 min |
| Orchestration | soprano, tenor, barytone and accordion |
| Premiere | 17th of October 2019, The Alexander Theatre, Helsinki |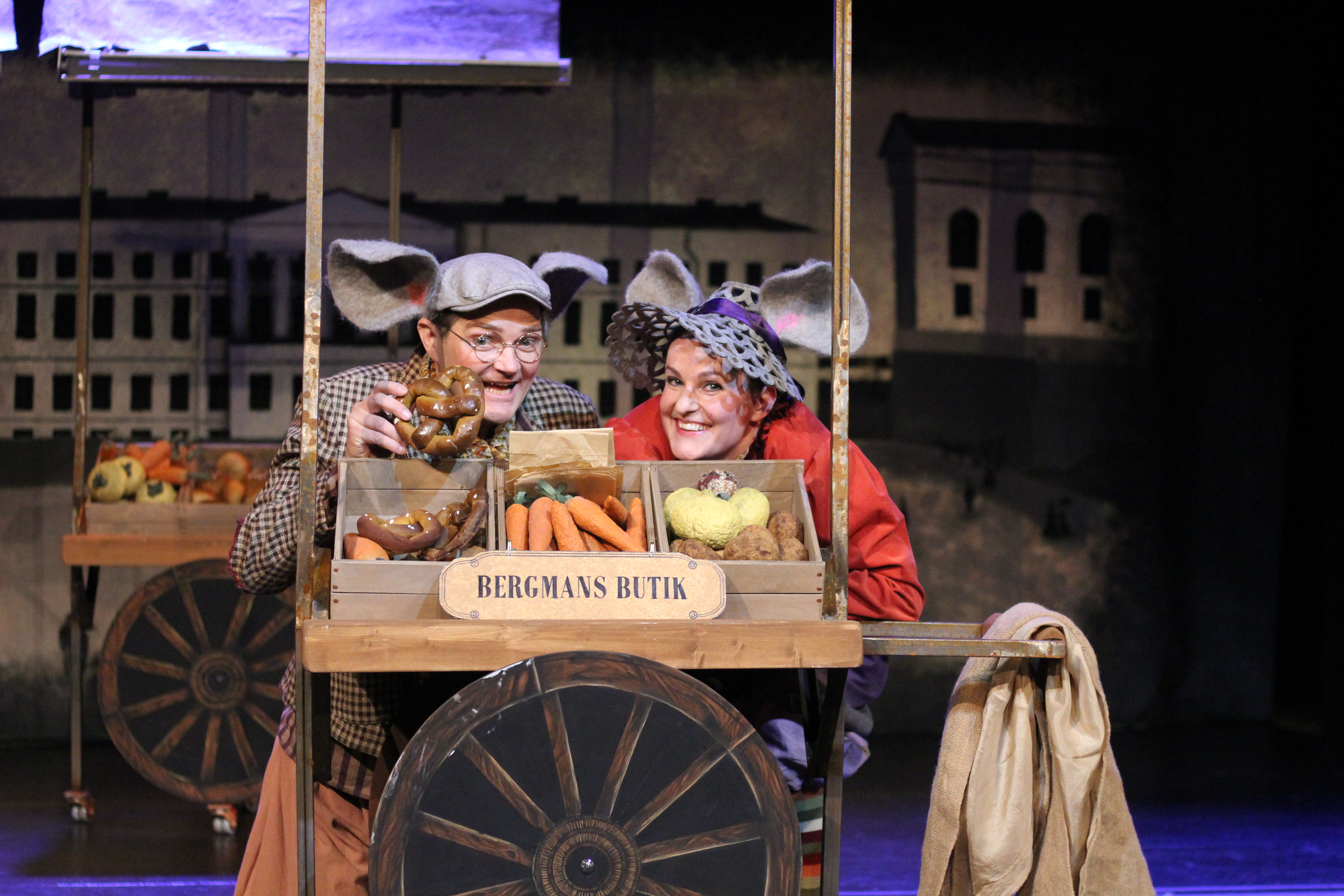 About
A 40 minute bilingual opera in one act for children. Commissioned, produced and performed by Opera BOX. World premiere on the 17th of October 2019. Going on tour in Finland 2020.
Libretto, original story and director: Marina Motaleff
Costume design and scenography: Tarmo Tanttu
Vickan, Emelie, soprano: Hedvig Paulig / Anna Sandström
Väinö: Ville Salonen / Topias Lundell
Carl Ludvig Engel, Filip Löwf: Markus Nieminen / Aku Rantama
Accordion: Sonja Vertainen / Janne Valkeajoki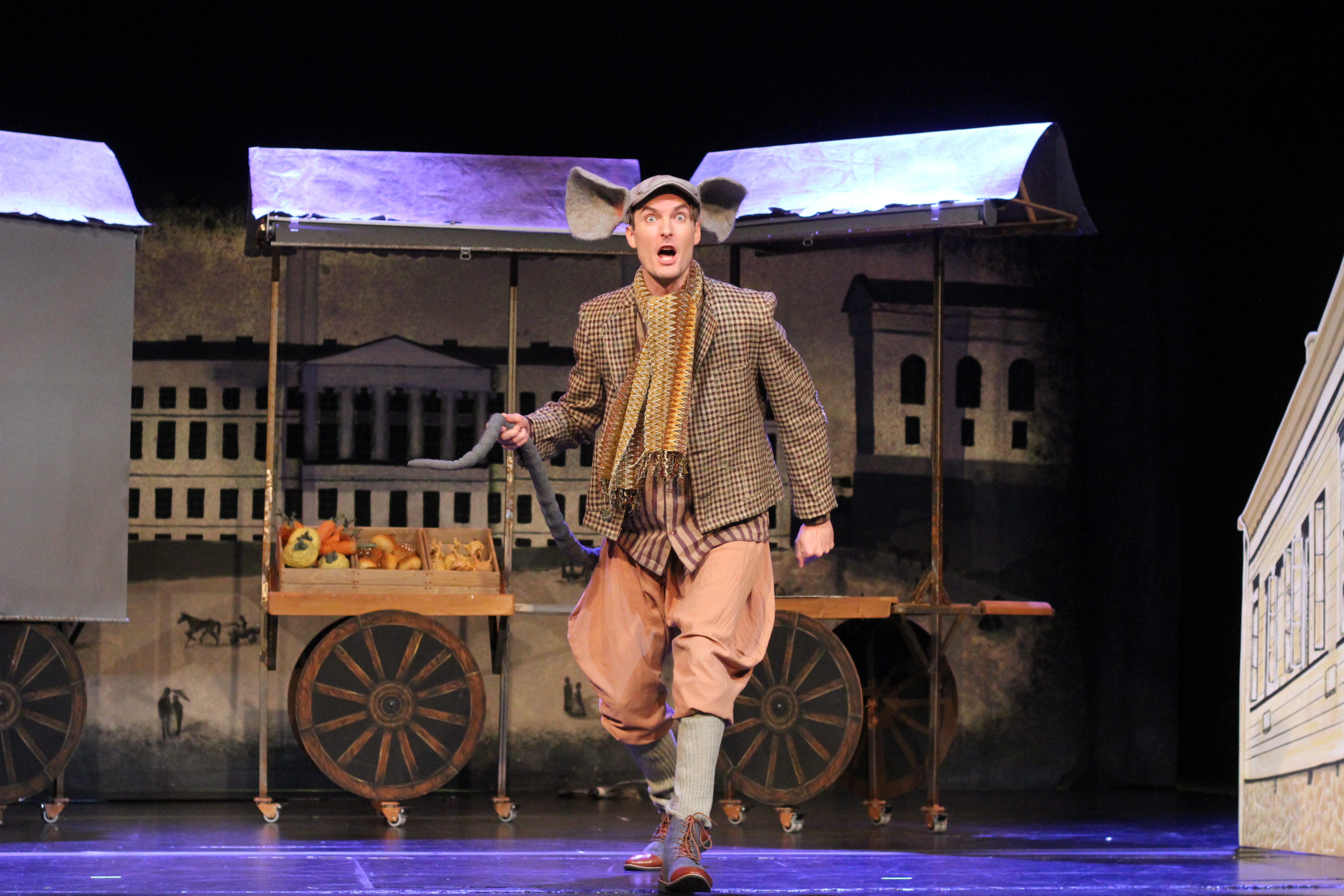 Vickan & Väinö Synopsis
A story about two mice who meet in Helsinki in 1840. The mouse Vickan is from Stockholm and speaks only Swedish and happens to meet the Finnish speaking mouse Väinö upon arrival. Together they help architect Carl Ludvig Engel to get back his stolen drawing from his rival architect and even though they in the beginning don't have a common language they learn to understand each other better throughout the opera.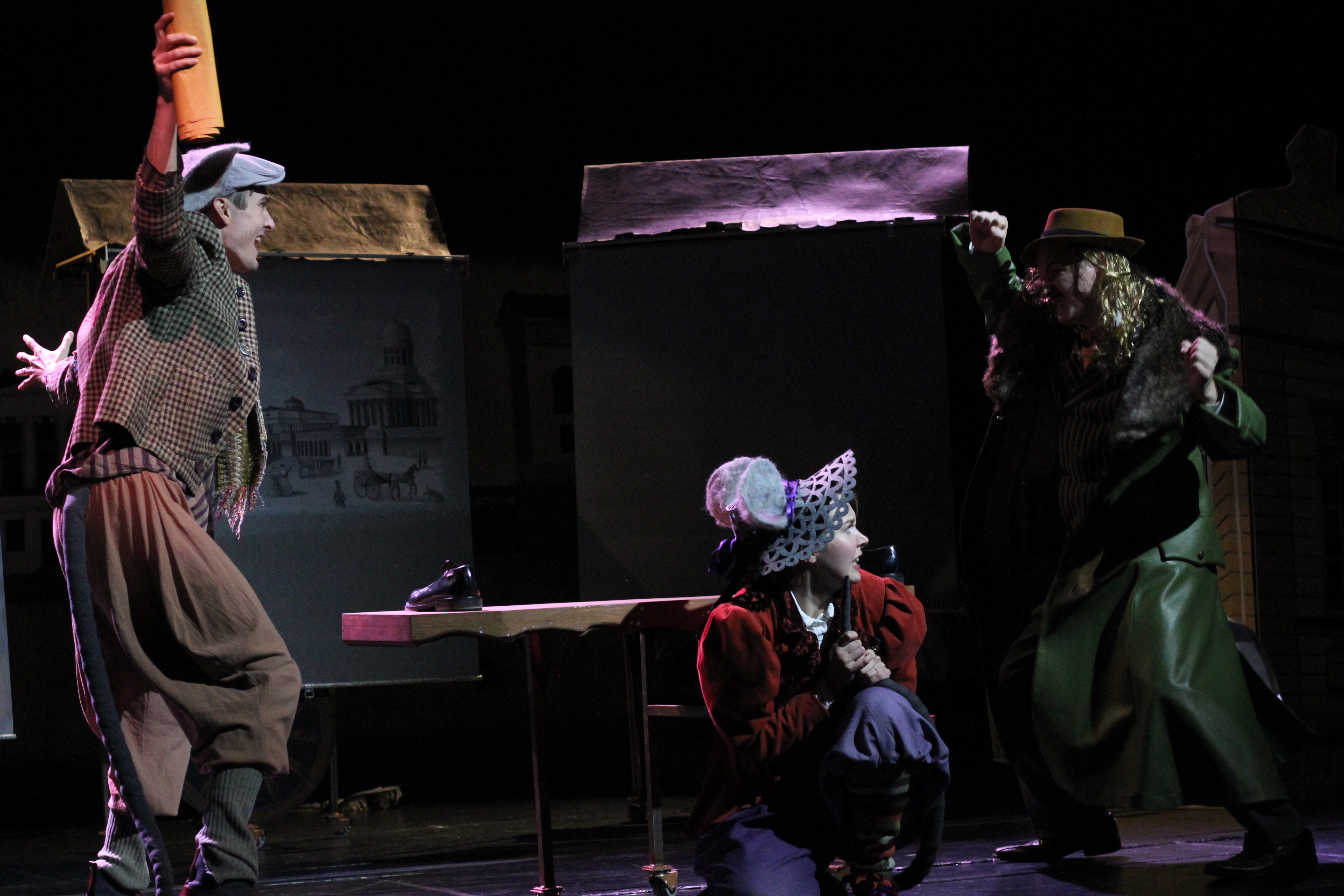 Reviews
Children opera is a difficult genre due to its difficult balance between serious musical language and an expression which is familiar for the young audience. Seriousness and play in perfect proportions. This Marina Motaleff-Kelly (libretto and directing) and Cecilia Damström (music) had wonderfully succeeded with in Vickan & Väinö, which also in a welcome way emphasis the bilingual aspect.

The functional and tonal but never uninspired music by Cecilia Damström undermines effectively the different moods and dramatical happenings and is aesthetically balanced.
-Mats Liljeroos, Hufvudstadsbladet 18.10.2019
---
Barnopera är en knepig genre med sin kinkiga balansgång mellan en i sig seriös musikdramatisk framställning och ett uttryck som närmar sig den unga publiken på dess egna villkor. Allvar och lek i optimala proportioner. Det här hade Marina Motaleff-Kelly (libretto och regi) och Cecilia Damström (musik) lyckats på kornet med i Vickan & Väinö, som dessutom på ett välkommet sätt slår ett slag för en levande tvåspråkighet.

Cecilia Damströms funktionella, avgjort tonala men aldrig slätstrukna musik understryker effektivt de olika stämningarna och dramatiska skeendena och känns överlag estetiskt välavvägd
-Mats Liljeroos, Hufvudstadsbladet 18.10.2019
---
Performances
World premiere 17th of October 2019 at 10 AM, Alexander Theatre, Helsinki
October 17th 2019 at 12 PM, Alexander Theatre, Helsinki
October 17th 2019 at 6 PM, Alexander Theatre, Helsinki
October 18th 2019 at 10 AM, Alexander Theatre, Helsinki
October 18th 2019 at 12 PM, Alexander Theatre, Helsinki
October 18th 2019 at 7 PM, Alexander Theatre, Helsinki
October 19th 2019 at 1 PM, Alexander Theatre, Helsinki
July 31st 2021 at 3 PM, Lemin musiikkijuhlat, Lemi, Finland – More info
November 21st 2021 at 12 and 2 PM, Lux Musicae, Siuntio/Sjundeå, Finland – More info
July 16th 2022 at 1:30 PM, Sibelius Festival Korpo, Pargas, Finland – More info
July 17th 2022 at 1:30 PM, Sibelius Festival Korpo, Pargas, Finland – More info
February 12th 2023 at 3PM, Kokkola Winter Accordion, Finland – More info
February 13th 2023 9AM School Performance, Kokkola Winter Accordion, Jakobstad/Pietarsaari, Finland
February 14th 2023 9AM School Performance, Kokkola Winter Accordion, Jakobstad/Pietarsaari, Finland
February 15th 2023 9AM School Performance, Kokkola Winter Accordion, Kokkola/Karleby, Finland
February 16th 2023 9AM School Performance, Kokkola Winter Accordion, Kokkola/Karleby, Finland
March 13th 2023 at 5PM and 7PM, Oulu Music Festival, Finland – More info
August 1st 2023 at 1PM and 2:30PM, Korsholm Music Festival, Finland – More info